Roland TR-Drums
I created an Ableton pack containing 6 presets for the "drum rack" instrument. They simulate the following drum machines from the famous "TR-serie" by Roland :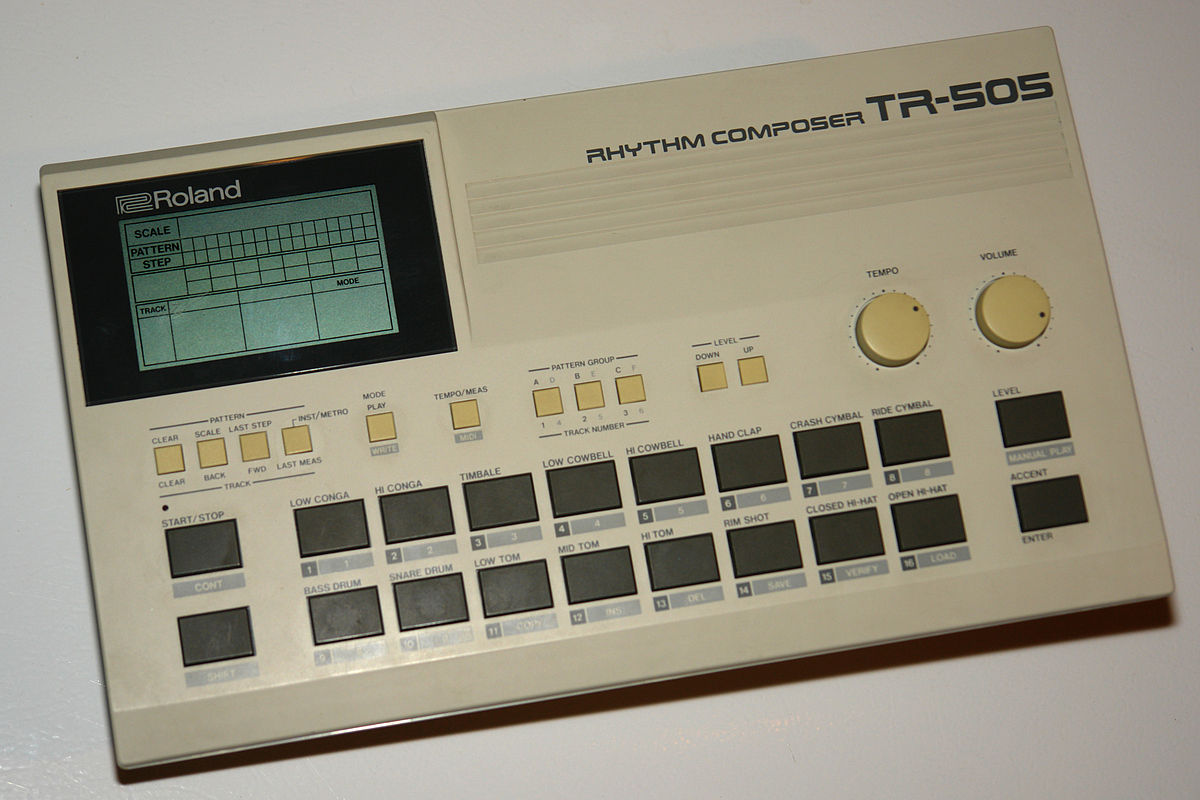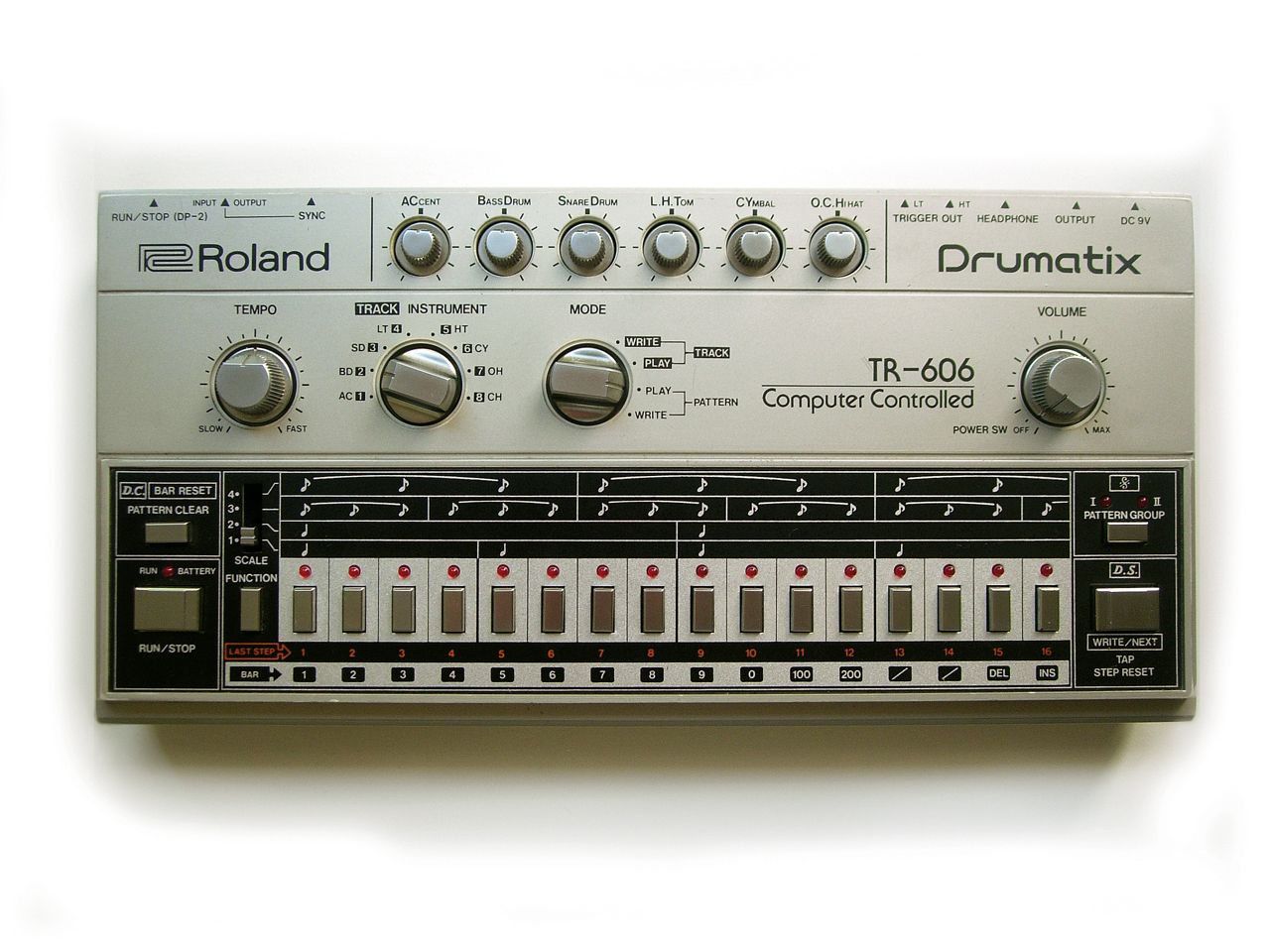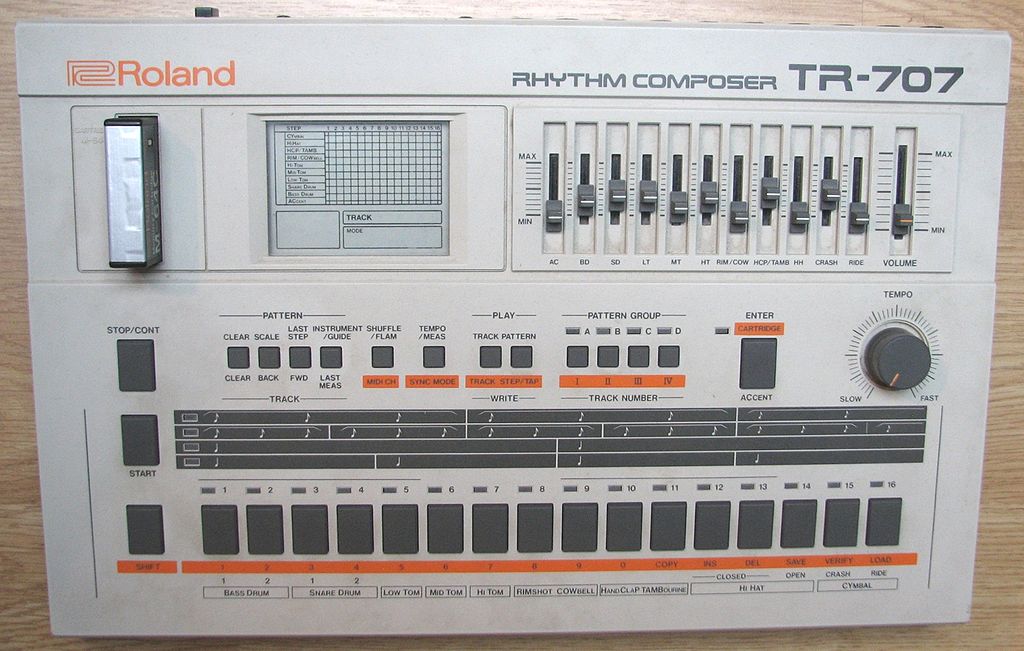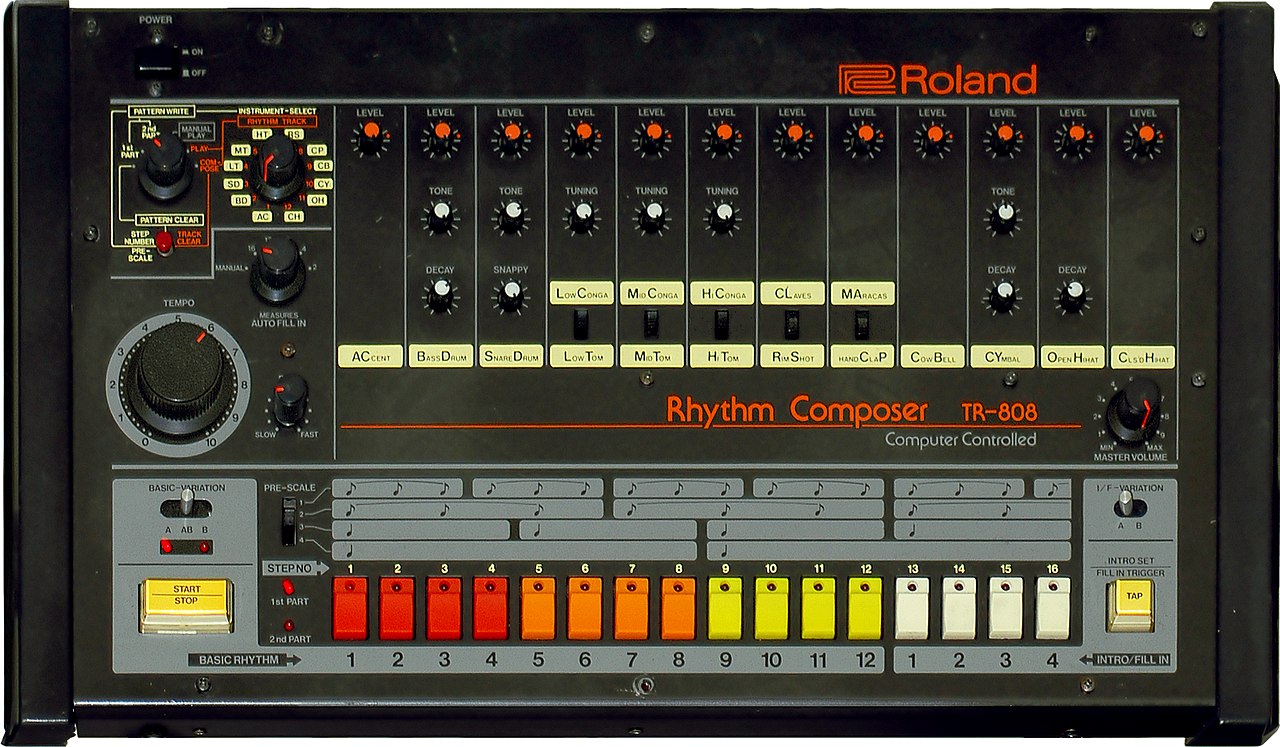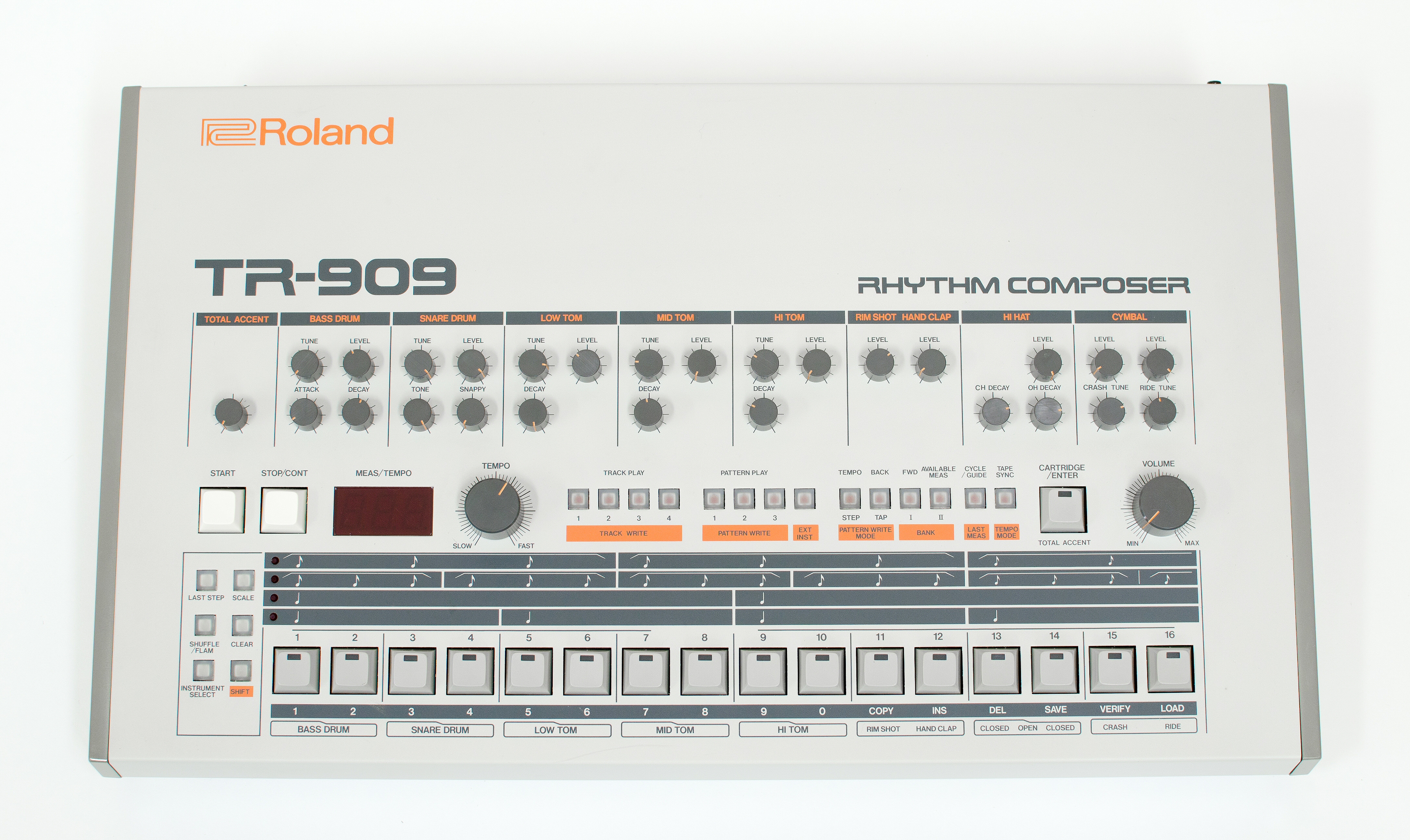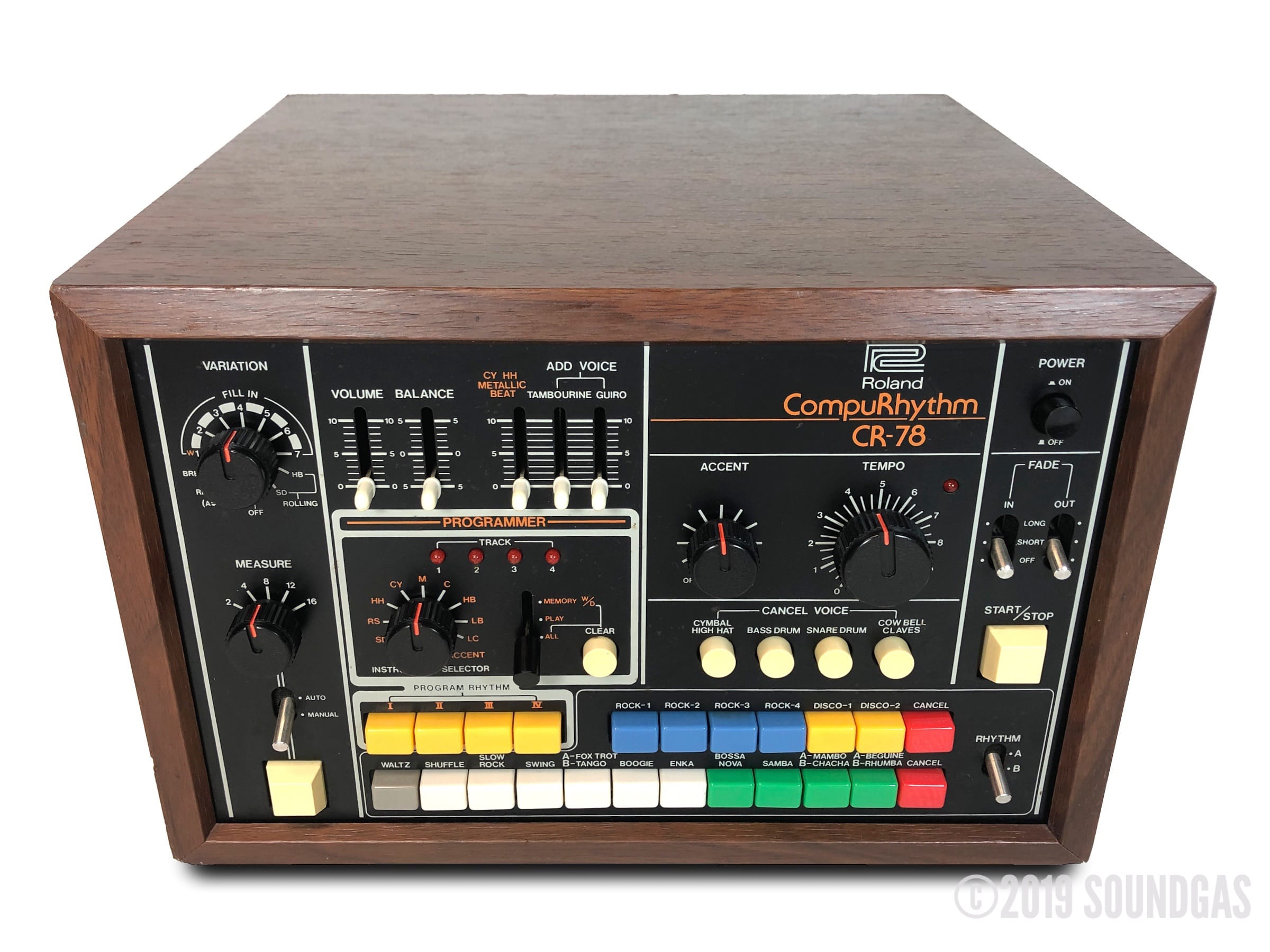 (Well the last one is not a TR but it sounds pretty cool, so here it is as a bonus)
You can download the pack here.
Just open it with Ableton to get access to the presets, and save them in your library if you want.

The pack was made with Ableton 10 and can't be opened with a lower version of the software. This sucks, I'm sorry about that :-(
So if you use a lower version of Ableton, or just use another DAW, you can still download the samples used in the pack. Links to download below.

-----------------------------------------------------------------------------
Every presets are sample based, but some are slightly more complex than others :
-Some presets (TR-505 and TR-707) are just drum racks containing samples of the drum-machine, pretty straightforward.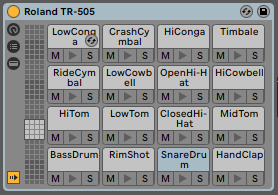 -Others presets (TR-808 and TR-909) work with more than one sample-per-pad, with samples varying depending on the knob value used for each individual voice. This is a way to emulate the workflow on the real drum-machine, with analogical voices that can be adjusted by turning knobs and offering a wider range of sounds.


-The TR-606 and CR-78 voices normally can't by modulated, but samples used might still vary depending on the velocity (velocity above 100 will trigger a slightly different and stronger sample). The TR-606 preset even has a "volume distortion" knob that simulate the drum-machine saturating when you push the volume all the way up.
This is quite overkill in my opinion, but that's what I found in the sample packs used to build these presets.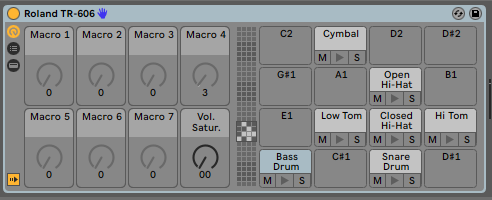 -----------------------------------------------------------------------------
I didn't record all those samples myself!
I've been able to build these drum presets thanks to people who recorded their own drum-machine and gave the samples for free on the internet. Big up to them, and most particularly to Michael Fischer and Rob Boy who respectively recorded EACH voice variation of the TR-808 and the TR-909. A huge amount of time must have been put into this, thanks you!
Well, I actually recorded a TR-505 because I found myself owning one (thanks daddy) and wasn't satisfied with the TR-505 samples I found on the internet.
Anyway, here are the links to download the sample packs I used.
Roland TR-505
Roland TR-606
Roland TR-707
Roland TR-808
Roland TR-909
Roland CR-78